Make Your New Oriental Rug Work in Any Room!
Exotic, mysterious, exquisitely made, and stunningly beautiful. A hand knotted, high-quality Oriental rug can last a lifetime and bring a touch of worldly elegance to any room in any home.
So you've found the rug of your dreams and you simply can't wait to bring it home and integrate it into your existing décor. This is sometimes easier said than done and if you've already decorated your house with specific colors and style, it may seem a bit daunting to bring in a large rug bursting with bright colors and patterns.
What if it doesn't match? Which room would be best for your new purchase?
If you're thinking of purchasing an Oriental rug, make sure to read on about the ways to make your rug work in any room of your home, how to blend it with your existing decor, and how to make a few small changes to tie the room together.
Get Your Measurements Right
Beautiful Oriental rugs come in many sizes; some are not much larger than a doormat and others can be 12 feet by 12 feet or larger. When you're shopping make sure that you have the dimensions of all of the rooms in your house with you, so you can purchase a size that you can try in several spaces.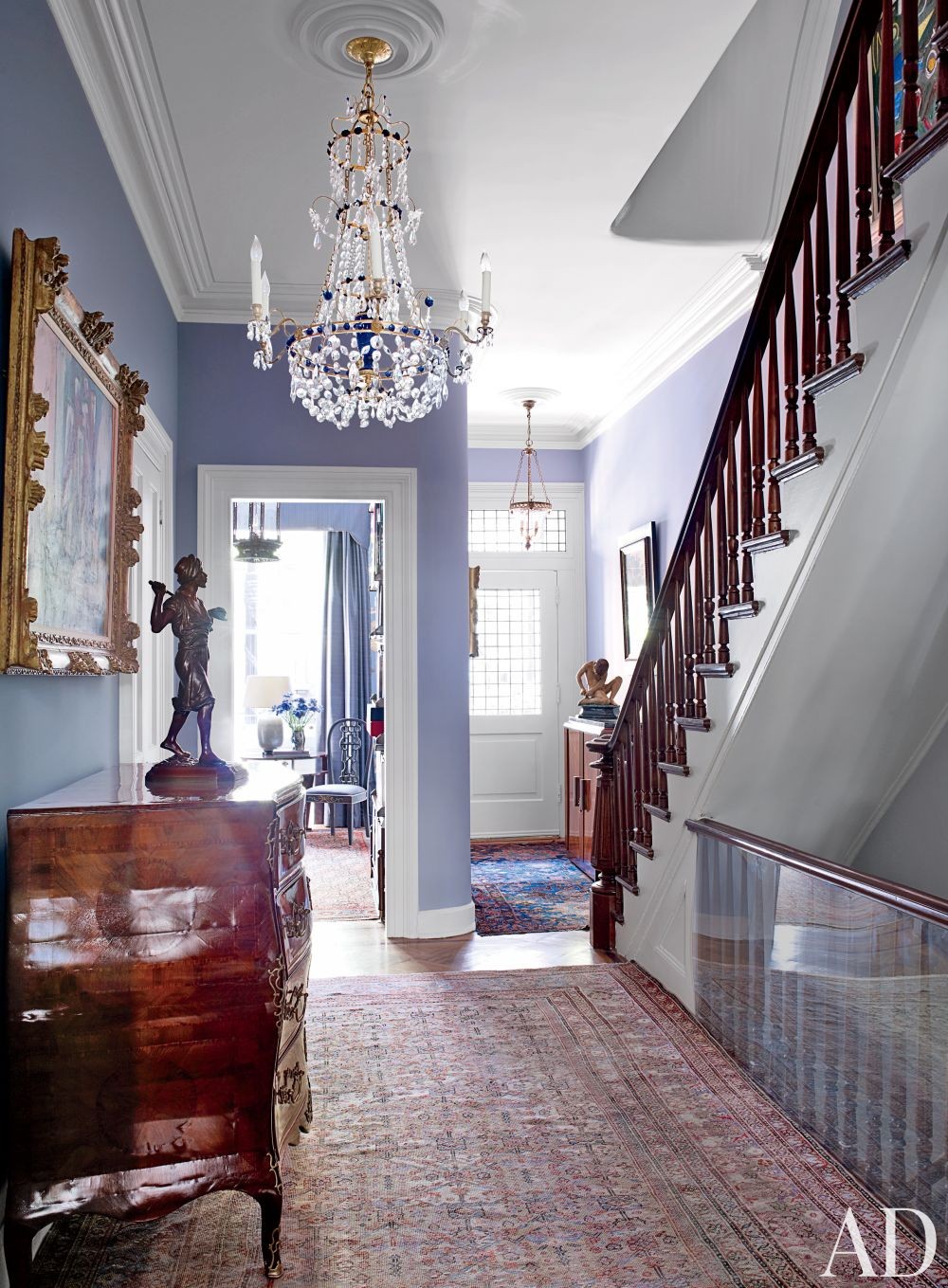 If you get your new purchase home and the rug does not work in the living room as you had hoped, you'll have a size that could work in the dining room, bedroom, or other room in the home.
Blend a Rug into Your Existing Decor
If you've already designed and created your room to suit your taste, you might wonder how an intricately patterned and colored oriental rug will work in your space. You can relax though; Oriental rugs are classic pieces made up of many different hues, and it's easy to work that seamlessly into your existing design.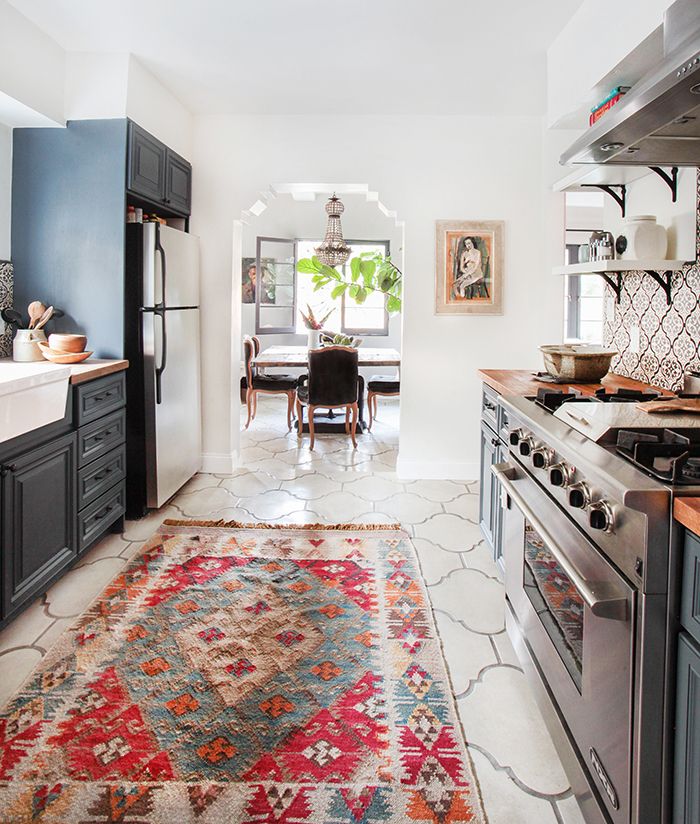 If you have a modern space with sharp edges and sleek lines the flowing patterns of an Oriental rug will serve to soften those edges and make your room feel warmer and less formal without detracting from the modern style.
If your space is more bohemian or eclectic your new rug will fit right in. Just be careful not to go overboard. Oriental rugs look best when combined with other elements such as metal and wood, but you need not clutter your space to make it look stunning.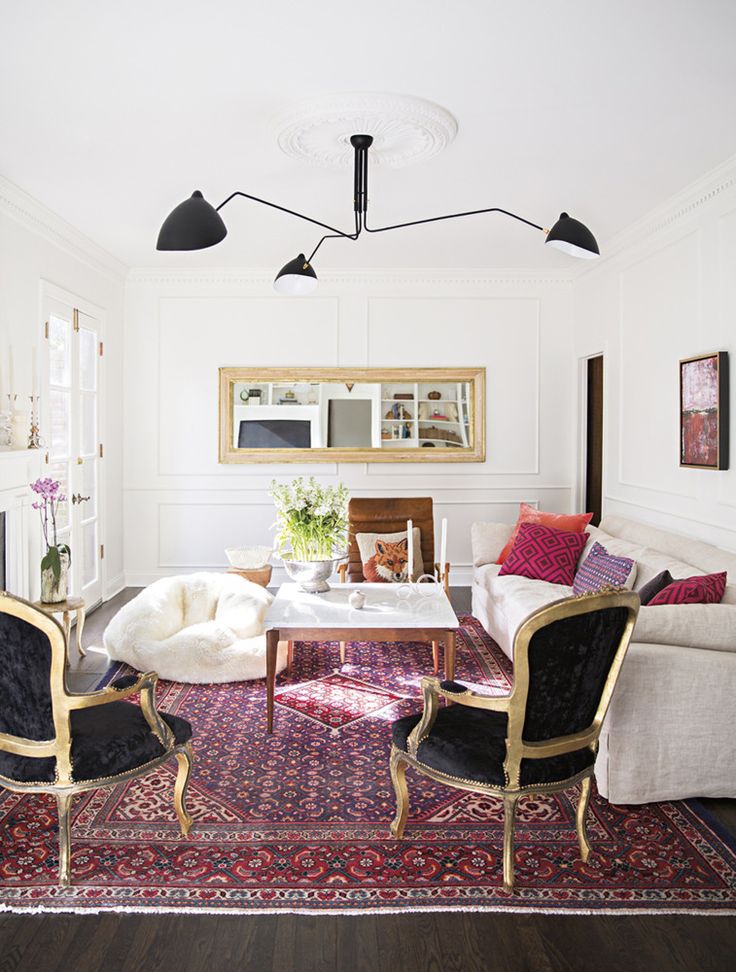 Use Complementary Paint Colors
While it's not entirely simple to paint a room to match a rug, it has been done, and often. Some people fall in love with a rug and decide they can paint their space to complement it. This can also be the kicker if you've thought about trying a new paint color and simply needed the inspiration to do so.
Since you've obviously fallen in love with your rug for its color scheme, it's time to choose a paint hue that will complement it perfectly. If it's not possible to roll up your rug and head for the paint store, try to snap a few photos of your rug before you go. Capture these photos in the natural light of your chosen room, and take some close ups that you can then match with paint chips.
If painting your room doesn't fit into your time or financial budget, consider picking up some complementary art pieces. You can use the same photos that you would for paint choices to select art pieces that match your style and the beautiful colors of your rug.
Choose the Right Colored Furnishings
The home decor rule of thumb has traditionally been to keep your furnishings as neutral as possible. However, this does not apply to everyone. If you have a bright purple couch or an orange stained coffee table, your new Oriental rug will still work, and work beautifully.
Again, color is your friend here and you may want to consult that art class staple, the color wheel. This little tool makes it easy to determine which colors are complementary. If your rug and your couch clash, consider a throw and some decorative pillows to balance the color scheme and bring a whole new look to your room.
An Oriental rug is a wonderful investment for your home and its sheer versatility means that it will look great in any room. If a rug is on your radar remember these tips to help you blend your new purchase seamlessly into your décor!